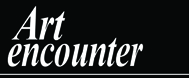 Appraisal Services
Whether you are simply curious about the value of a piece of art in your collection, or have a specific intended use for valuation or consultation expertise, Art encounter can help. Currently, Art encounter is available for appraisal and consultation services in the following areas: Insurance coverage, Estate tax Donations, Sales advice, Purchase advice, and General art/artist research.

Please contact Brett Maly for more information on our services and fee structure.

A non-profit organization dedicated to promoting and helping professional women artists
The Foundation strives to encourage and nurture artistic creativity by providing grants for art education, and by offering art exhibitions, events, and educational programs that raise public awareness and appreciation for the arts.
The Worldwide Nature Artists Group (WNAG) is an exclusive, non-profit, international society of world-class nature artists who are dedicated to the celebration and preservation of the natural world.